Top Ten Tuesday is a meme hosted by The Broke and the Bookish. This week's topic is Top Ten Books on my Fall TBR 
First of all, I am not a fan of actually following the TBR I set cause I constantly change my mind. So this list is really going to be more of a Ten Books I Will Probably Read This Fall, But I'm Not Making Any Promises.
So here goes:
Crooked Kingdom by Leigh Bardugo


I am honestly such a fan of heist books, so I immediately fell in love with Six of Crows. I've waited for more than a year, now I need to know what happens next!
The Midnight Star by Marie Lu


If there's one thing Marie Lu is awesome it, it's ending series with a bang. This is the last book in The Young Elites Trilogy and I am so stoked for this! All those snippets Marie Lu has been posting on twitter has me so hyped up, so I'll definitely read this right away!
Gemina by Amie Kaufman and Jay Kristoff


I've read Illuminae earlier this year and I absolutely loved it!
Heartless by Marissa Meyer


I am such a huge fan of the Lunar Chronicles, so naturally I am super excited for this as well. Marissa Meyer actually slays these fairytale retellings so I know this will be a good one.
Air Awakens by Elise Kova


This has been recommended to me by a few friends, and I've heard great reviews about this. So I guess this fall is the perfect time to read this.
Omnilogos by Michele Amitrani


This is another book recommended by friends. And since I am hella into sci fi, I guess it's time I gave this a whirl too.
Royally Screwed by Emma Chase


It's no secret that I'm a huge fan of romantic comedies, and Emma Chase is one of my go-to authors when it comes to those. I loved the Tangled series, as well as the Legal Briefs Series, so I'm definitely reading this.
My Lady Jane by Cynthia Hand


I've seen some friends read this too, and they've liked it so I decided I'll give it a try as well.
The Jewel by Amy Ewing


I've seen this book already for quite a while, and it has been on my TBR. The reason why I've bumped it up though was the news that Amy Ewing would be coming to the Philippines for a book signing tour, interesting. I'd sure like to have read her books already when I get the chance to meet her.
The Thousandth Floor by Katharine McGee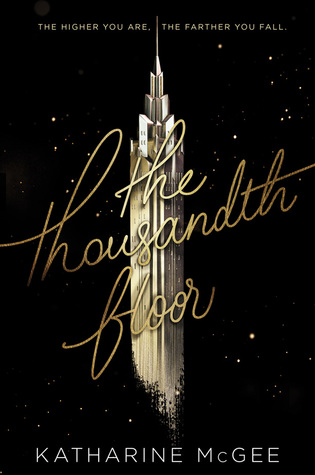 This is also an interesting new release I cannot wait to get my hands on!
So there you go, here's to hoping I will actually be able to read all of these.