Top Ten Tuesday is a meme hosted by The Broke and the Bookish. This week's topic is Top Ten Villains. 
I might not have reached ten villains, but these ones are the best in my opinion. They're crazy, evil, and just plain creepy.
The Darkling from The Grisha Series


He's a ruthless, obsessed, psycho, and he has a way with words that he manages to confuse Alina, and me as a reader. He's incredibly powerful and cruel, and his whole story was just very interesting for me. Plus, he's incredibly sexy.
Jim Moriarty from BBC Sherlock
|

Ah, yes. The world's only consulting criminal. He's crazy, cunning, unpredictable and unbelievably sexy in a suit. He's the perfect villain to Sherlock cause they are similar in a lot of ways. And honey, you should see him in a crown.
The Weeping Angels from Doctor Who (you might not want to blink at this part)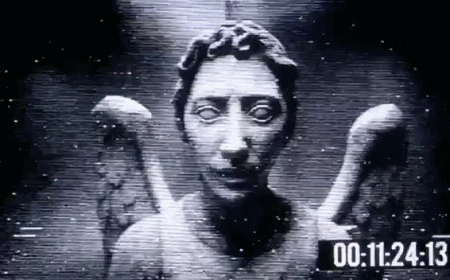 These dudes freak me out so much. Not only do you have to keep staring at them so they don't transport you to another dimension and leave you there to die, the fact that they can catch you off guard freaks me out in itself. Any statue can be a weeping angel, and that could make someone extremely paranoid in churches, or museums, or cemeteries.
Sebastian Morgenstern from The Mortal Instruments

He's super bad ass, super psycho, super evil, and he literally has demon blood in him. But when you come to think of it, he didn't sign up for this, and he had no say in the circumstances he was put in. With that said though, he's definitely a better villain than his father, who was just a massive asshole.
Queen Levana from The Lunar Chronicles


Levana is another villain I love to hate not only because  cause she's cruel, powerful, and incredibly vain, but also because I got to understand her character more when I read Fairest. The book showed her motives, how she felt about Channary, Winter and Cinder, as well as her actual turning point to becoming the evil lunar queen we all know.