Top Ten Tuesday is a meme hosted by The Broke and the Bookish. This week's topic is Top Ten Book Recommendations. 
I honestly feel so blessed to have a lot of friends who are into books. I mean whenever we hang out, our default meeting place would be at the bookstore, we'd have random book discussions over dinner, go to book conventions and watch book to movie adaptations together; it's honestly so much fun!
So for this week, I'm gonna go with recommendations from friends, the first half would be stuff they've recommended and I've read, and the latter would be stuff they've recommended that I added to my TBR. So here goes!
Books they've recommended and I've read:
Forbidden by Tabitha Suzuma


I remember this so clearly cause it was Christmas time when about five friends were reading this, and they were all so sad. After they finished it they went on convincing everyone to read it. It took me a long time to give in, but when I did, wow. It got a solid three stars from me. Though I didn't like it as much as they have, I have to admit that this book was painful. 
Wallbanger by Alice Clayton
Like what I said in my review earlier on, this has been recommended by some friends. I was iffy to read it at first, but when I started reading it I mentally kicked myself for not starting it sooner! I loved it.
Identical by Ellen Hopkins
I've seen Ellen Hopkins books everywhere but haven't gotten myself to pick them up and read them. So when my friend finished Identical, and she said it was good, I trusted her judgment. Identical was my first Hopkins book and I loved it. I've read more of her books: Tilt, Tricks, and Impulse, to name a few and I've come to realize Ellen's books are a bit disturbing, but that's what I like about it. She's not afraid to write about the harsh realities going on.
Maybe Someday by Colleen Hoover
Maybe Someday was my first Hoover novel, and I'm glad it was recommended to me; that I discovered the wonderful works of Colleen Hoover. As of today, I've read about all of her novels except Too Late, and I love them so much!
Tangled by Emma Chase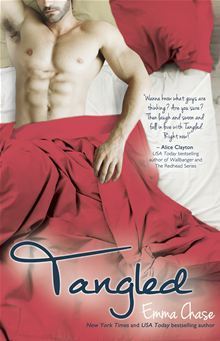 This was recommended as a great rom com by my friends, and boy this book did not disappoint. It had the perfect blend of sweetness, humour and steamy scenes that immediately had me hooked. The Tangled series was amazing, and I really liked her Legal Briefs series too. And now I'm anxiously waiting for the release of Royally Screwed as well.
Steelheart by Brandon Sanderson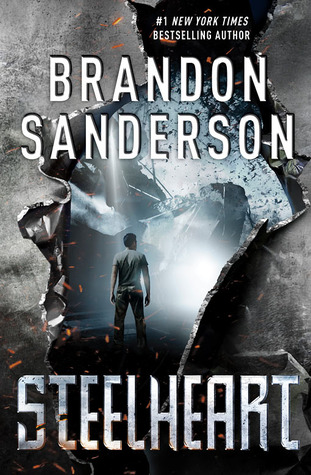 This was recommended by a friend who was a huge fan of Brandon Sanderson, and wow did I love it! Admittedly I haven't gotten to reading the next books from the series yet, but I  will soon, I swear. It's on my TBR.
Books they've recommended that I haven't started reading yet:
My Lady Jane by Cynthia Hand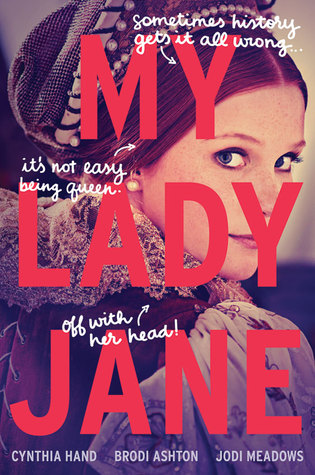 This book has created quite a buzz among our circle of friends for its humour. I've yet to buy the book and it's on my TBR. I've added it to my fall TBR list as well, so hopefully I read it sometime soon.
Simon VS The Homo Sapiens Agenda by Becky Albertalli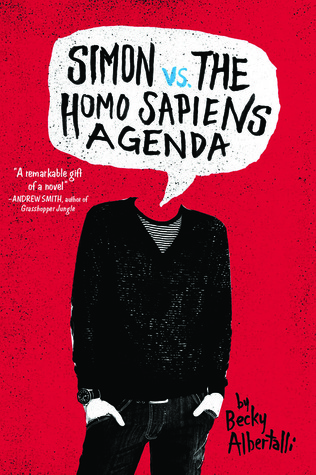 This was another favourite among my friends. They said it was light, fluffy and such a feel good book. I'm saving this book for a rainy day I guess, for when I need something to cheer me up.
A Little Life by Hanya Yanagihara
Okay, this has been recommended to me since January. A lot of friends keep on telling me to start reading this. We're a sucker for painful, emotionally scarring books and they say that this is the most painful one yet. This book honestly scares me cause of how they described it, and the book itself is massive. I'll read it, I promise. Just don't count on it happening anytime soon
Bright Side by Kim Holden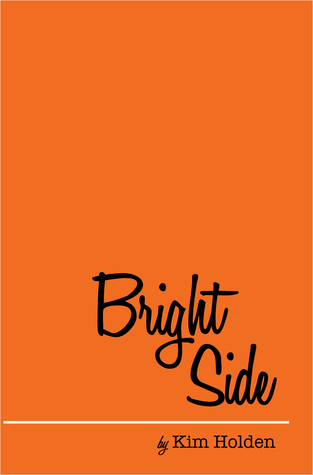 I've heard the hype for Kim Holden books among my friends. They all loved it, so I started reading Bright Side, but I couldn't seem to get into it yet. But I'll read it when I feel like the time is right. I don't like to be pressured with recommendations, honestly. I like to do things in my own time.
Speaking of being pressured with recommendations, here's another book worth mentioning. Arsen by Mia Asher has been recommended to me so much that I've subconsciously been putting off reading it out of spite.
I've read about 1/4 of the book, I've heard the story, I've found out about the spoilers, and they say that this is one of those books where you'll hate the protagonist so much. I've put off reading this for so long that the hype for this among my friends has kind of died down. I don't know if I'll ever come to read this, we'll see.