Top Ten Tuesday is a meme hosted by The Broke and the Bookish. This week's topic is Top Ten Books To Read If Your Book Club Likes Fairytale Retellings.
Retellings are awesome and I love how each book has their own spin to it, and still is able to follow the fairytale trope. It's one of my favourite genres and here are my top ten picks:
The Lunar Chronicles by Marissa Meyer
Retelling: Cinderella, Red Riding Hood, Rapunzel, Snow White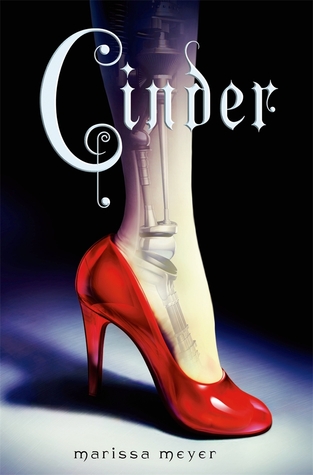 Okay I'm gonna throw this out there right away. I'm such a huge fan of this series and will continue to rave about this until the day I die. It's a scifi fairytale retelling merging the stories of various fairytales into one epic series. Just take my word on this if you haven't read it. It's absolutely amazing. Plus, the series is complete so you won't have to wait to continue the story!
Wicked: The Life and Times of the Wicked Witch of the West by Gregory Maguire
Retelling: The Wizard of Oz


This has such a unique spin on the original story. It tells the life story of a girl named Elphaba, and how she came to be the Wicked Witch of the West. It also has a musical and is one of my favourites of all time. Go check this out!
A Court of Thorns and Roses by Sarah J. Maas
Retelling: Beauty and the Beast, Hades and Persephone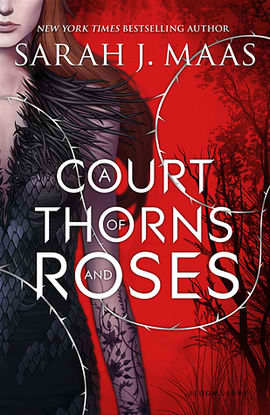 SJM is an amazing author and this is such a great series.It involves a lot of badass female characters (which I very much approve), hot fae men (hey if you're not fae then you're not bae) and overall l an amazing story. The first two books are out now and the next book is coming out May 2017.
The Forbidden Wish by Jessica Khoury
Retelling: Aladdin


Aladdin has been one of my favourite Disney movies as a child as well. (I mean, who wouldn't wanna go on a magic carpet ride? My fear of heights is beside the point.) I haven't read this yet but heard so many good things about it so that's definitely up the higher part of my TBR.
Twisted Tales Series by Liz Braswell
Retelling: Aladdin, Sleeping Beauty, Beauty and the Beast


This is a series of retellings I've discovered, and it has piqued my interest. Each book is a different Disney fairytale, and the plots are more of a fairytale alternate universe. What if Jafar was the first one to summon the Genie?  What if the sleeping beauty never woke up? What if Belle's mother cursed the beast?
Vassa in the Night by Sarah Porter
Retelling: Vassilissa the Beautiful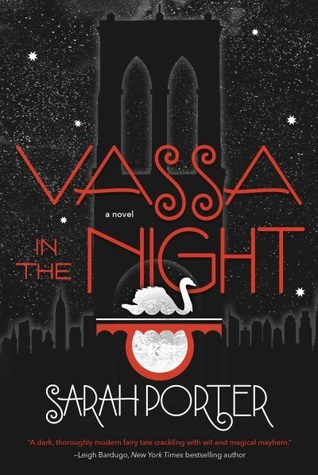 I've been seeing this book around, especially from friends who subscribe to Owlcrate as this was a book included in one of their boxes. I've yet to read the story of Vassilissa the Beautiful, but the summary on goodreads looks pretty interesting. Based off what friends have said, the story is a bit odd and overwhelming for some but it turns out to be pretty good.
A Kiss in Time by Alex Flinn
Retelling: Sleeping Beauty


Alex Flinn actually writes a lot of fairytale retellings, but A Kiss in Time has to be my favourite. A princess is kissed and wakes up 300 years after, in a now modern setting, and she's got to find a way to come into terms with that. The characters are interesting, and it's a pretty fun and light read.
Ella Enchanted by Gail Carson Levine
Retelling: Cinderella


This is a really good story, and an old favourite of mine. It's about Ella, a girl who is cursed by not being able to say no to anything she is told. The story is very compelling, and tells the lesson that ultimately it is you who can save yourself. The book has a feminist theme going on, and ha s alot of strong female characters which is awesome.
The Wrath and the Dawn by Renee Ahdieh
Retelling: 1001 Nights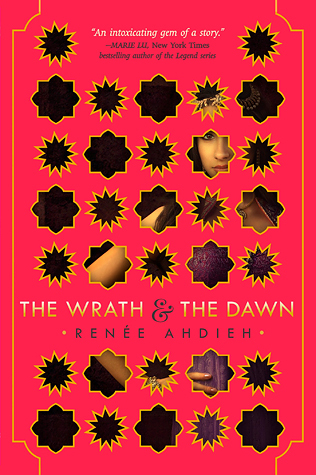 I did not know it was a retelling when I read this though, but this book is simply amazing.  The characters were loveable, and the plot was awesome. It's more of a romance-y book, but it was slow and sweet and took its time to build up.
For an in depth discussion, you can check out my review here.
Heartless by Marissa Meyer
Retelling: Alice in Wonderland


Okay, fine, technically I haven't read this yet. And this isn't even out yet. The publish date is on November 8. But I trust Marissa Meyer on this one. She impressed me so much with her Lunar Chronicles series that I'm already expecting this to be amazing, and the ARC reviews so far agree. So yes, I am adding this into the list.
Bonus Recommendation:
The School for Good and Evil by Soman Chainani


This is more of a compilation of a lot of fairytales, where in two children are plucked out of their town and enrolled into the School for Good and the School for Evil. The School for Good trains students to be fairytale heroes and heroines, while the School for Evil trains students to become fairytale villains. What's also interesting is that some of the students in the schools are descendants of the famous fairytale heroes, princesses and villains. ome fairytale characters also make an appearance in the next books.
You can check out my full review of the first book here.