Top Ten Tuesday is a meme hosted by The Broke and the Bookish. This week's topic is Ten New-To-Me Authors I Read For The First Time In 2016. This is another pretty straightforward prompt, so let's get on with the list.
Brittany Cavallaro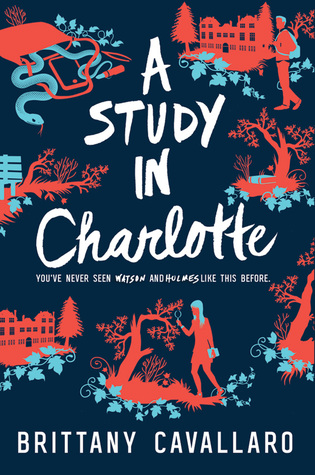 I was definitely impressed with A Study in Charlotte. The book was a really good spinoff to Sherlock Holmes, and I loved Charlotte's character. I believe she captured the Holmes essence very well. I'm looking forward to the next book The Rise of August early next year.
Renee Ahdieh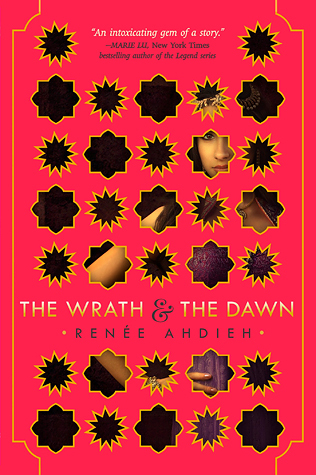 Holy crap, she is amazing. The Wrath and The Dawn just blew me away. I've yet to finish reading The Rose and the Dagger but she quickly made it to the list of my auto-buy authors. I'm super excited for The Flame in the Mist!
Chuck Palahniuk

I randomly started reading Haunted last May, and OH MY GOD, this book was WILD! I don't know if all of his books are that intense, that violent, that gory, but I'm pretty sure my face looked like the shocked emoji while reading THE FIRST PART. It was a pretty crazy read and I'm pretty sure I'll be picking up more of his books next year.
Neil Gaiman

I know, I know. I'm super behind with this. I've only read Coraline last Halloween and mentally kicked myself for not reading it sooner. I loved it and really look forward to exploring more of his works.
Roald Dahl

I know, the horror! I mean, yeah I grew up to stories like James and the Giant Peach, Charlie and the Chocolate Factory, and Matilda, but those were more of from movies. I've only actually read Matilda last October and I liked it a lot. So yeah, I'll be reading more of his books should be fun.
Louise o'Neill

I've read and reviewed Asking For It, and it was a really good book. I liked the importance of it and the kind of message it sends. I learned that her other book Only Ever Yours has a similar theme and I can't wait to read it.
Koji Suzuki

I finally summoned up the courage to start reading horror, and oh my god Ring was so good! I'm gonna start reading Spiral soon and plan to read the rest of the books in his series. His books are super creepy. I love it.
Kanae Minato

I've seen the movie when I was in college, but only discovered this year that it actually had a book. I've been raving about Confessions on bookstagram for a while now, but really, it's SUCH A GOOD BOOK! It's the perfect blend of mystery and thriller, portraying the lives of troubled Japanese students.
R.S. Grey

I decided to read her books by order of publication date, and while Scoring Wilder didn't really impress me, The Allure of Julian LeFray did! I've been turning to Grey's books as welcomed breathers in between the fantasy books I've been devouring. I'm planning to squeeze in at least two more of her books before the year ends, so we'll see.
Elise Kova

Air Awakens series is in The Royal Polar Bear's Hall of Books, and oh crap now I know why. So far I'm finished with the first book and starting with the second, and oh my god it's so good! Elemental magic, princes, library apprentices, lunches in a gazebo filled with roses? I AM SO DOWN FOR THAT. She also has a new book coming out next year, yaaaaasss!
And there we have it! Which authors made it to your Top Ten list? I love recommendations, so leave a comment if there's an author you'd want me to check out. Happy reading!